October 05, 2020
In loving memory of a Black Pear dynamo
It is with great sadness that we must share with you the news that our Chief Operating Officer, Sean O'Mahoney, died suddenly on August 10. Black Pear is like a family, and to lose such a close and trusted friend so unexpectedly has left us all deeply shocked. We would like to thank all of our customers and partners who have sent such kind words about him.
Sean joined Black Pear shortly after we started and he was a major driving force in building the company up to what it is today. Those of you who knew him won't need telling what a vibrant and charismatic man he was. Sean was never short of an idea, and his passion and enthusiasm for everything we do was infectious. Beyond the job, Sean would always find time to get to know everyone he worked with – from colleagues and their families to clients and partners. He had a natural gift to connect with people, and his kindness and generosity were bottomless.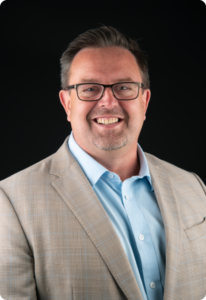 Sean spent most of his working life in the healthcare sector. He was an Electronic Prescription Services (EPS) pioneer and implemented the very first system of its kind in the UK. Sean won a national award for his integrated telemedicine service and took his own start-up national before joining Black Pear. He used this industry know-how to shape the exceptional product range we now have, of which he was so fiercely proud, and which will be his lasting legacy.
It is difficult to know how to mark such a sad and premature death, but it seems fitting to remember Sean by creating something we all know he would have loved. To that end, Black Pear has introduced "Sean Days" for our staff. Any member of the team can take extra leave to tick off something from their bucket list, whether it's taking their children to a special event, leaping out of an aircraft, or white water rafting. They can share their memories of these days with pictures and comments published on our website. In that way Sean's family, the team, and others who knew him will have a fitting way of remembering such a special man long into the future.