June 16, 2021
Core Care Record links up care plans in blueprint for future integrations
Black Pear's Core Care Record is being harnessed to break down geographical boundaries and link up care plans and services across the South West. Our FHIR-enabled solution has already given clinicians a clear, integrated view of their patients' live information on the Somerset Integrated Digital e-Record (SIDeR). But now we are expanding to connect SIDeR users with thousands more patients both in the region and outside. Core Care Record will also plug mental health care plans, end of life care plans and more into the record to nurture a holistic approach to care.
Services ranging from hospices, hospitals, and GP practices to NHS 111, Social Care and Out of Hours are already viewing and sharing information on SIDeR following our rollout last year. Over 13,000 users have looked up information on more than 23,000 patients as we went live over roughly half the county. But now we are expanding across the region this summer – with plans to link SIDeR with Bristol's integrated care record, Connecting Care, as well as different services and care plans by 2023.
Our clinically led and digitally enabled project will see SIDeR link with:
Somerset Foundation Trust
Somerset County Council Adult Services and Children's Services
Children's Hospice South West
South West Ambulance Service
The Regional Medicines Platform
Patient-facing community mental health forms and other care plans
Jenny Buckley, Black Pear Account Manager for SIDeR, said: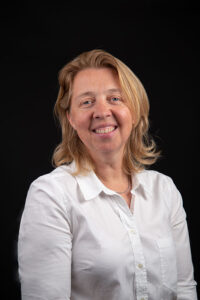 This is hugely ambitious and very exciting. We have to keep the long-term goal in mind of breaking down geographical boundaries and promoting a more holistic approach to care. Lots of patients who live in Bristol, Dorset or Devon get treated in Somerset, and vice versa.
Also, many patients with chronic illnesses or on an end of life care plan would benefit, with clinicians from different services seeing their care plan preferences no matter the point of care. This is all about linking all of that up across the South West and putting the information in one place.
After successfully setting up Yeovil District Hospital, St Margaret's Hospice and the GP population with SIDeR, we are enabling Somerset Foundation Trust to start sharing their information this summer. That will allow authorised users across all of the county to instantly view their patients' health and care information. They will get a snapshot of the patient's GP record live from EMIS Web as well as other appropriate health and care information tailored to their role. It lets them view relevant data from injuries, medications and allergens, to crucial alerts such as a patient being at risk or the fact they require a translator. And if they are treating an end of life patient they can create, view and update their end of life care plan from within their record.
But we are also expanding the range of services that can interact with SIDeR.
We will give the local ambulance services systems live data links with end of life patients' care plans so they know their treatment preferences. It means only patients who want to go to hospital are taken, reducing the pressure on the service and giving patients the best care possible.
The Regional Medicines Platform will share data with SIDeR so any relevant user can see their patients' up to date medication information. If their GP or prescriber changes their dose or records an adverse reaction it will be updated within SIDeR and everyone can see this change.
We will help develop patient-facing mental health care plans that feed into SIDeR. This will allow patients to record how they are feeling right from their first contact in an app on their phone. It will mean every relevant service will have a detailed picture of their progression and treatment goals at any contact point, and will put patients in control of their care and their future
Treatment escalation plans and advanced care plans will link to SIDeR so anyone with chronic illnesses can plan how they would like to be treated if their health deteriorates. It will eliminate if-in-doubt decisions and will ultimately enable any authorised clinician to update data in the shared care platform, and for that data to be fed back into each organisation's patient record.
Comprehensive assessments will also be included, which build up a detailed picture of every aspect of the patient's journey. Any user will be able to see information not limited to their specific illness but including anything that could be useful from how much they drink and smoke to whether they have a hearing impairment.
Bristol's integrated care record, Connecting Care, will link up with SIDeR. Ultimately this will see both regions able to share information across both platforms and provide a blueprint for future integrations.
Somerset County Council Adult Services and Children's Services, Children's Hospice South West and other local and regional healthcare providers will be connected to SIDeR. This will increase the depth of information users can access to allow a more holistic approach.
This is all made possible as Core Care Record harnesses HL7 FHIR® to let services streamline all their existing information and share it with each other – rather than creating a unified dataset from scratch. This massively cuts the infrastructure and time needed to connect disparate record based systems while empowering local clinicians to make patient care decisions based on a full data set.