October 03, 2022
Pear Fest raises thousands and transforms views on HL7 FHIR
Pear Fest raised over £5,000 for charity and 'transformed' views on healthcare technology with our first ever fringe event. Over 100 partners, customers and colleagues embraced flower power at our '60s themed festival and put their hands in their pockets for Hospice UK.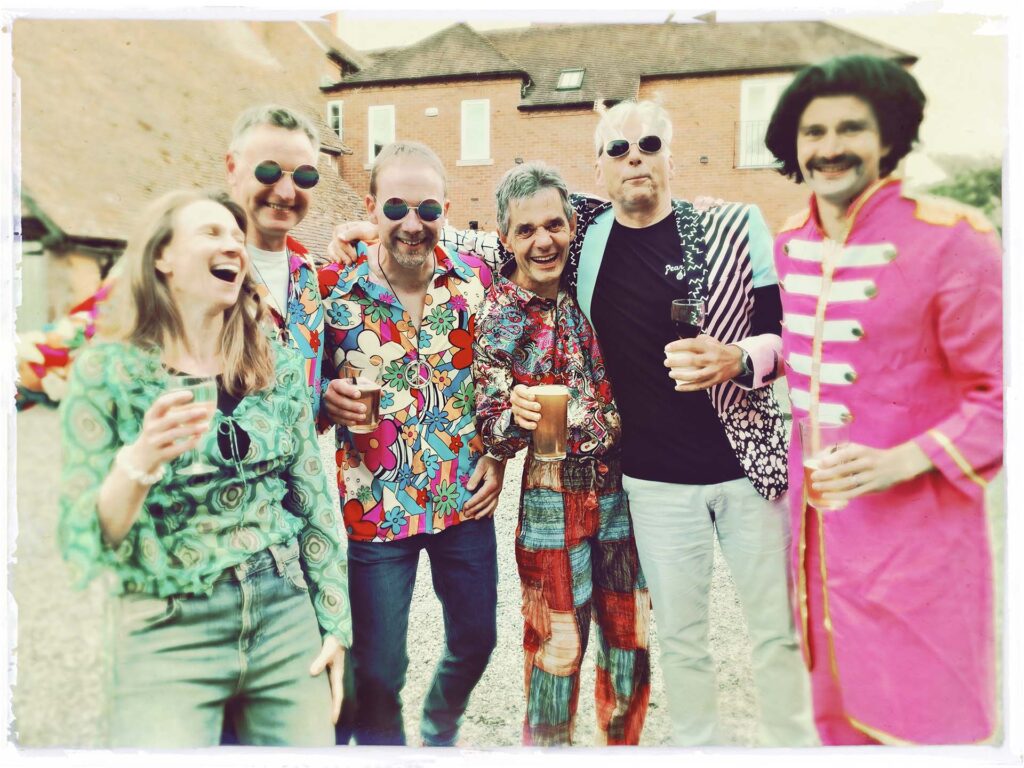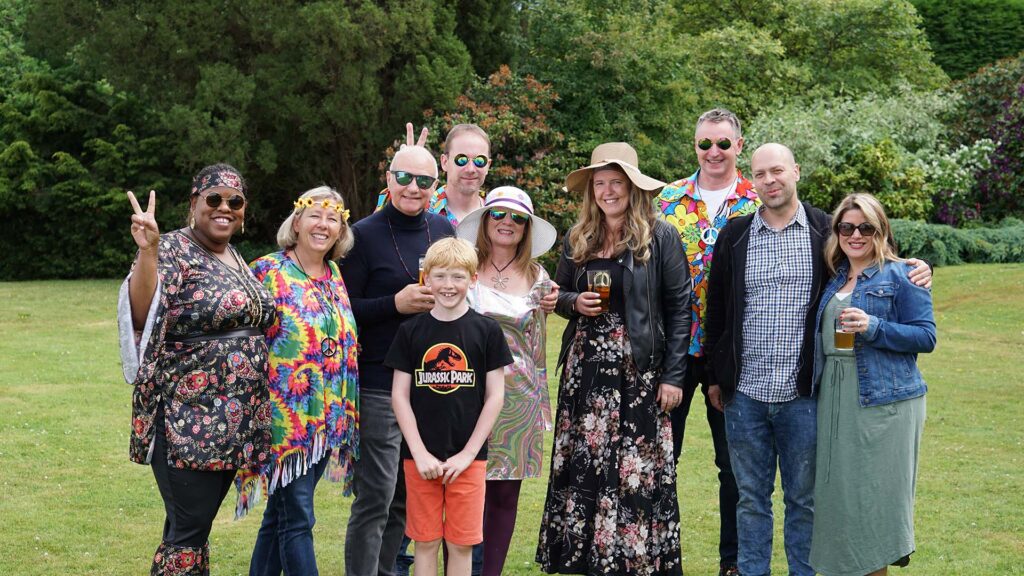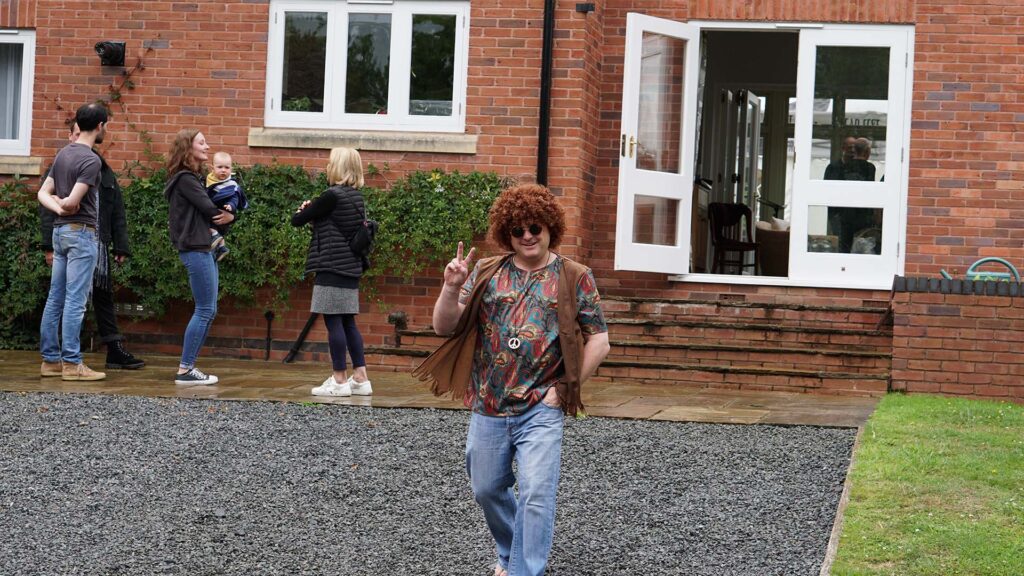 But before the party got swinging we flew in some of the world leading experts on HL7 FHIR© to talk about how it can revolutionise how you deliver care.
Rien Wertheim, whose company Firely helped create the ground-breaking standard for sharing healthcare data, jetted in from Amsterdam for the FHIR-side chat. He joined our chief technology officer Dunmail Hodkinson, the first person in the UK to spot the potential for FHIR, giving talks at the pre-fest event a day before the party.
The customers and clients who came along said it had helped them get to grips with FHIR, with one telling us it had transformed his view of the potential of the technology to improve services to his patients.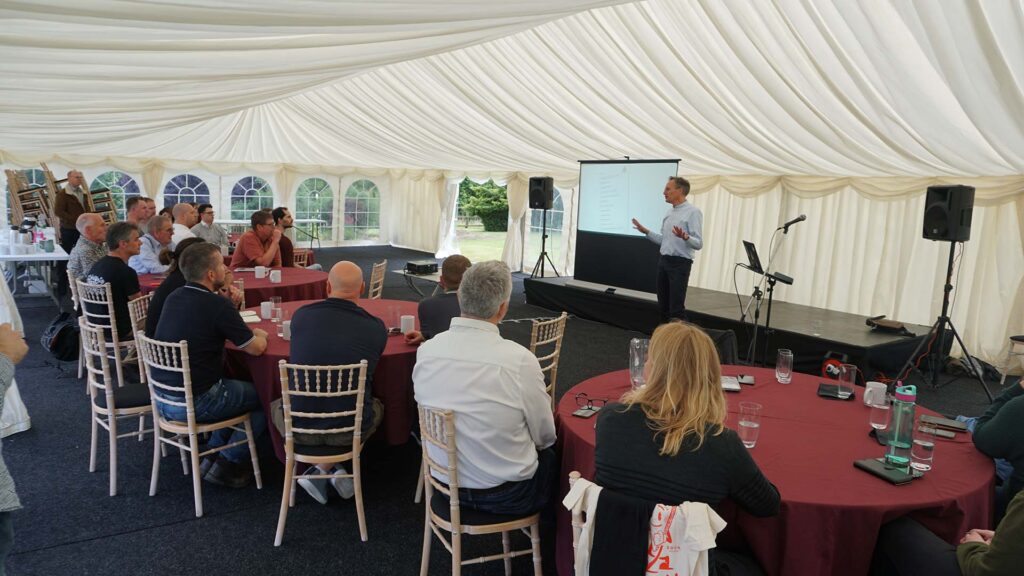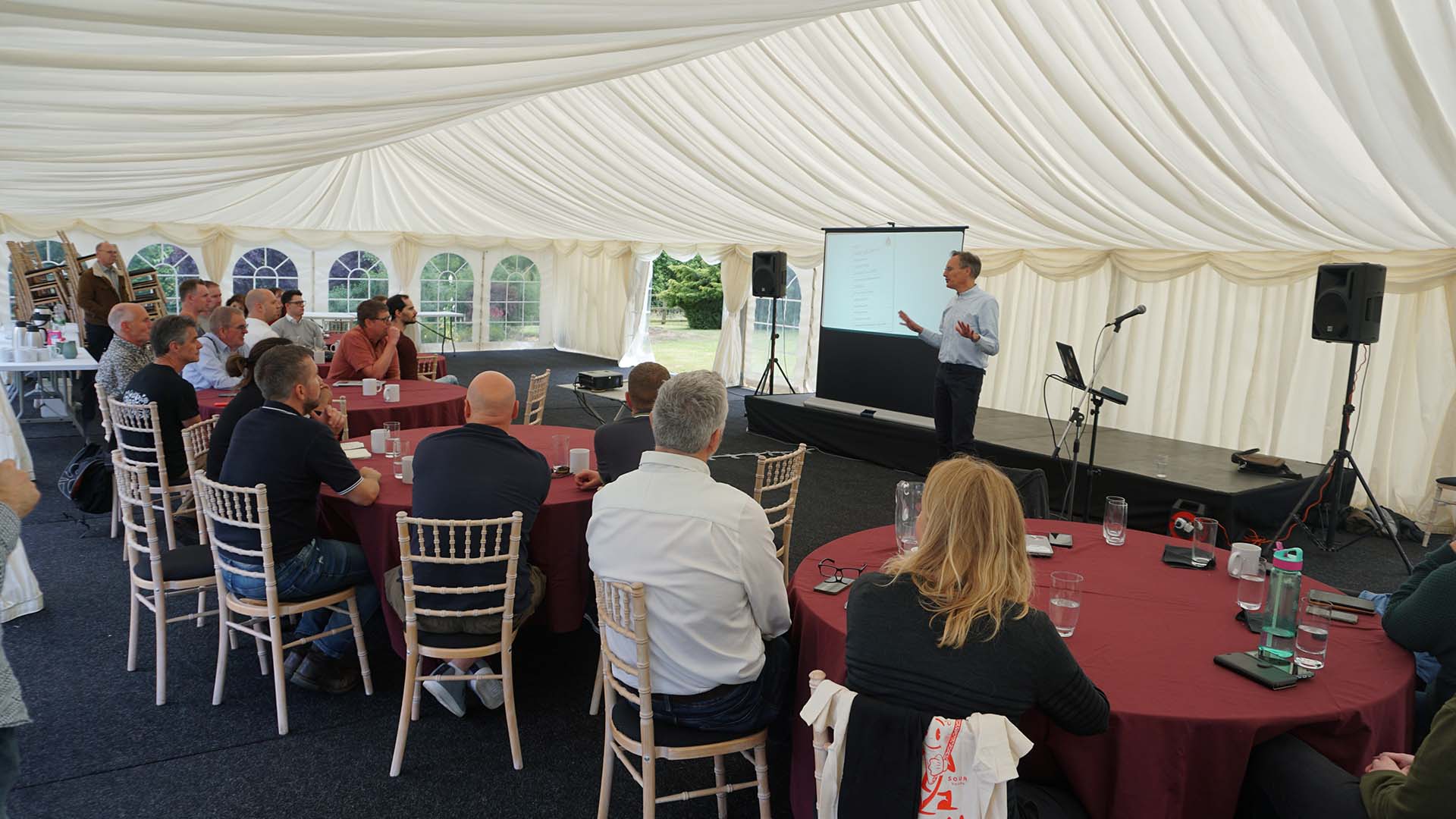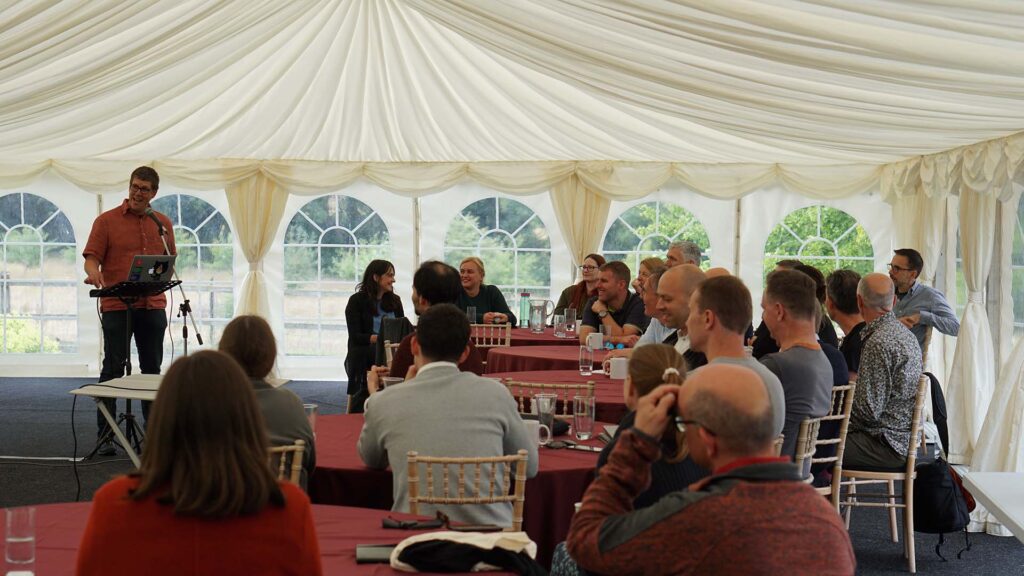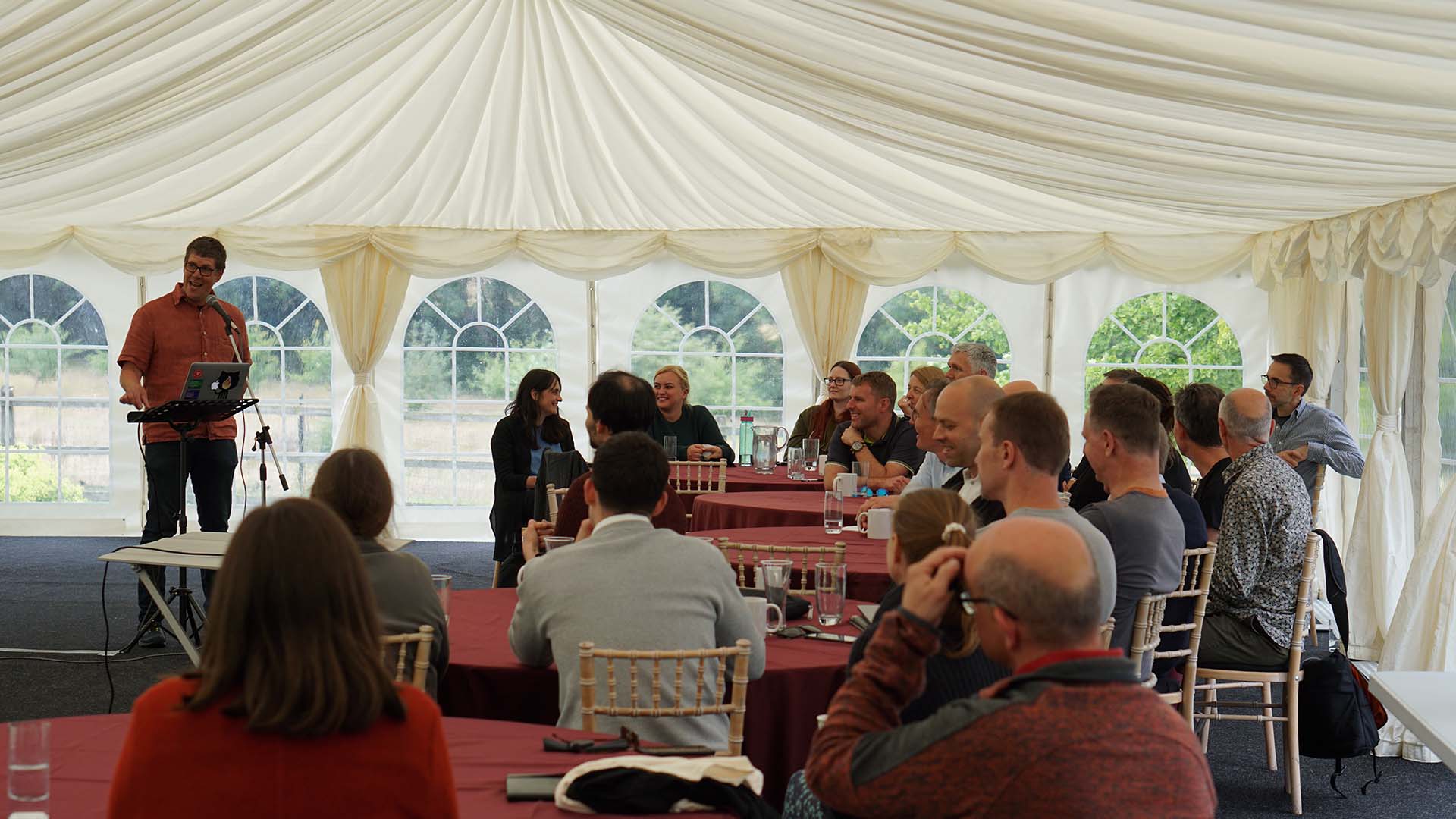 Black Pear CEO David Jehring said:

It was great to see what a success the two-day event was. The feedback from the FHIR talks was brilliant, and we were so grateful to have Rien come over for them. Then to have so many generous donations to Hospice UK for the main event was brilliant.
Pear Fest was the brainchild of our legendary chief operating officer Sean O'Mahoney. He wanted us to put on an event with great music, food and booze for our partners and customers to get together and swap ideas away from the confines of the office. We have been on a mission ever since his sad passing in 2020 to realise that vision.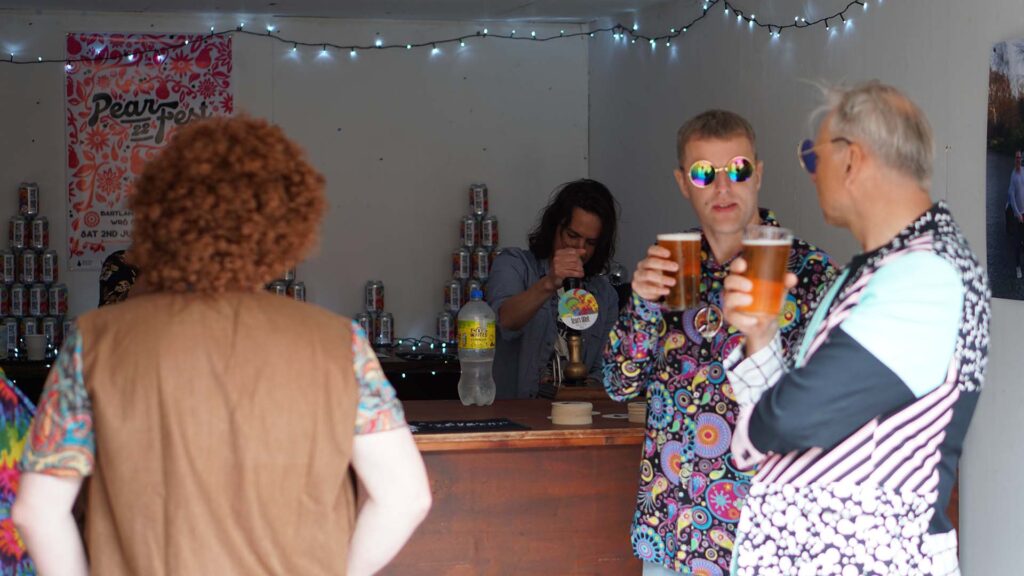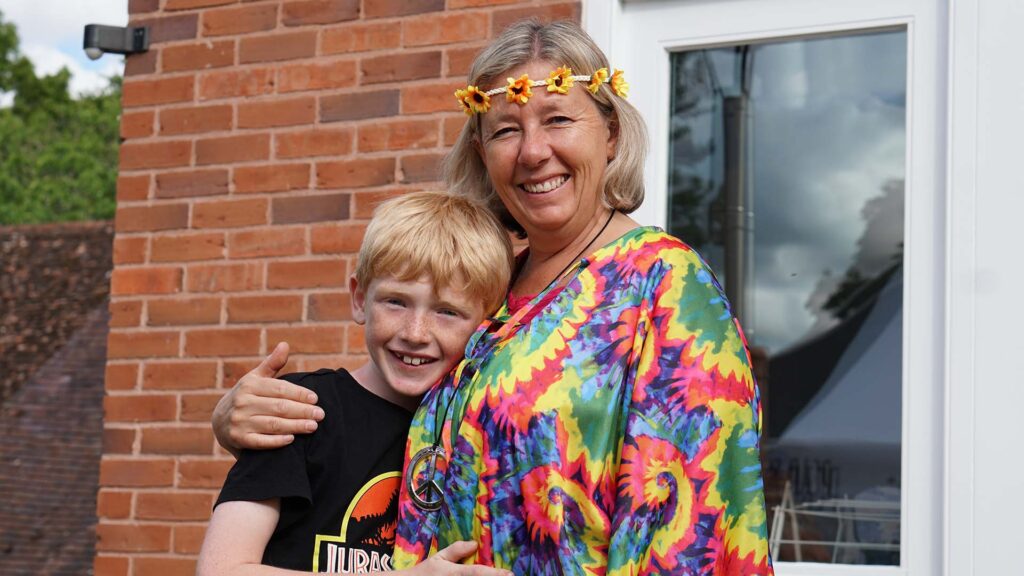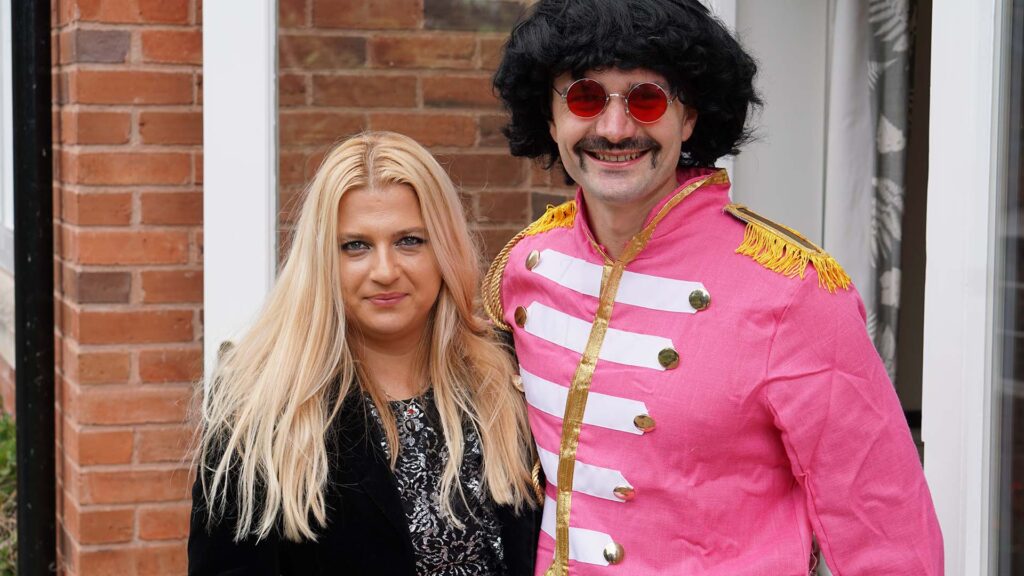 This year we had '60s cover band The Retros joining the familiar faces of Remi Harris and Hattie Briggs.
Remi opened the show with some numbers from his latest album, On Track, and an education on all things Peter Green – the Fleetwood Mac founder who wowed Eric Clapton and influenced the likes of Aerosmith, Oasis and Radiohead.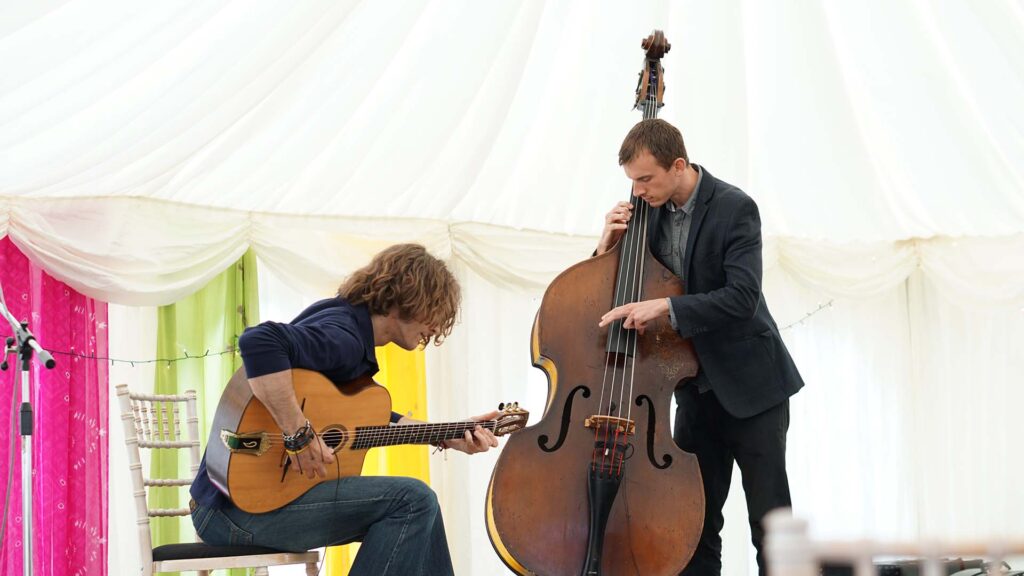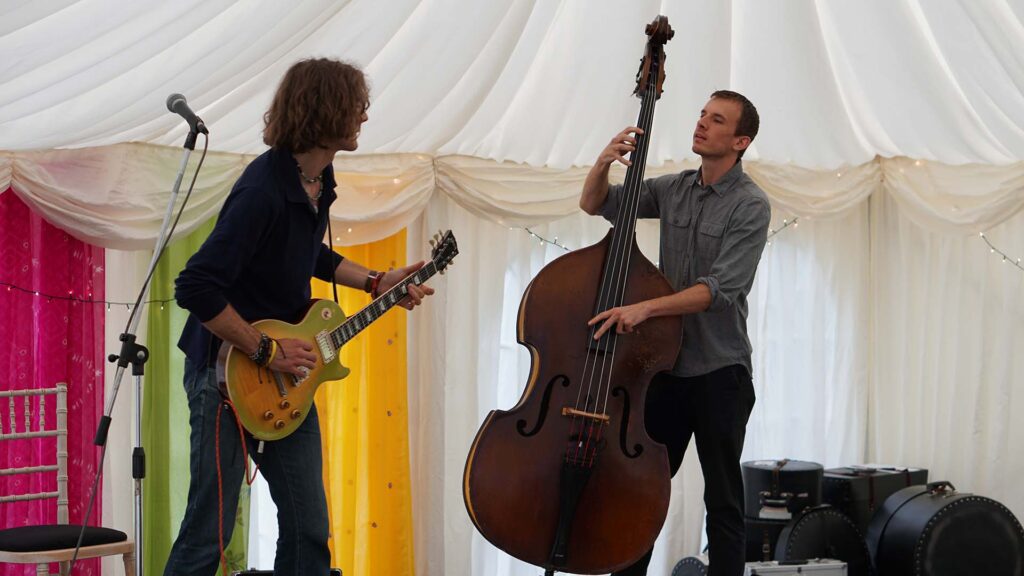 Hattie followed up with some heartfelt tracks from her new album, Half Me Half You, and some familiar hits to Pear Fest regulars.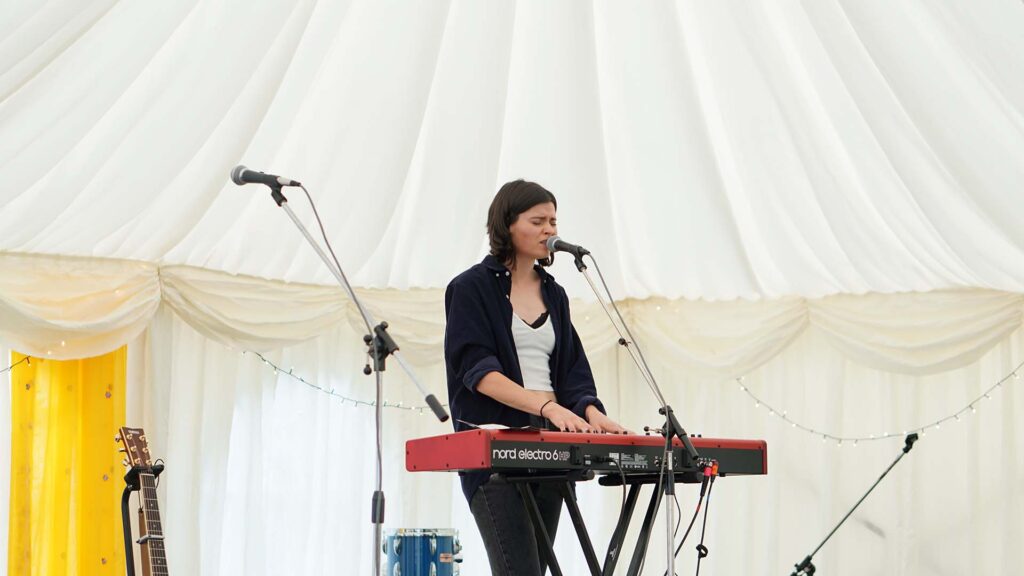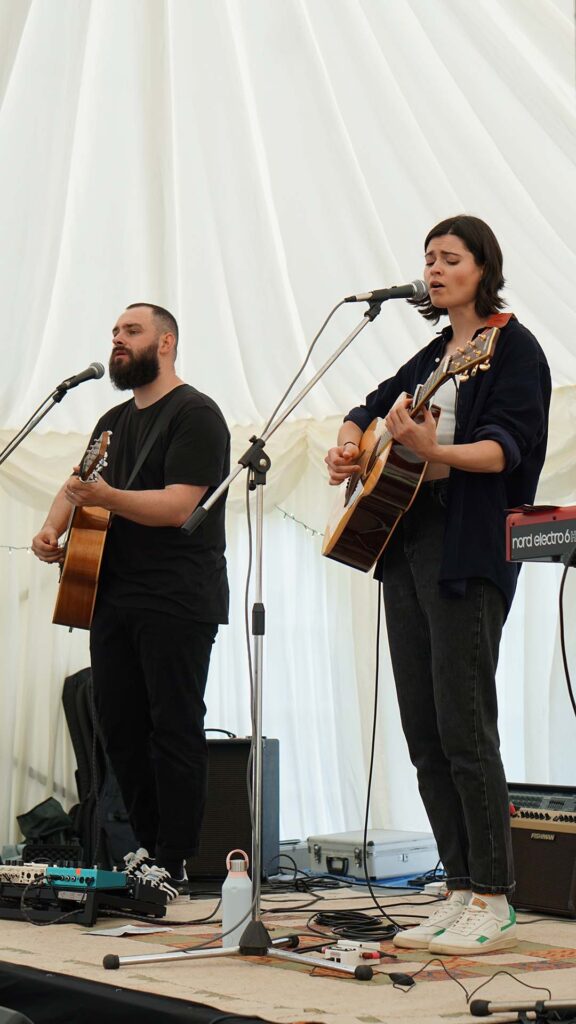 The Retros then got everyone on their feet to close the show with some '60s screamers. They tore through the all the hits from the likes of The Rolling Stones, the Kinks and the Beatles to bring down the curtain in style.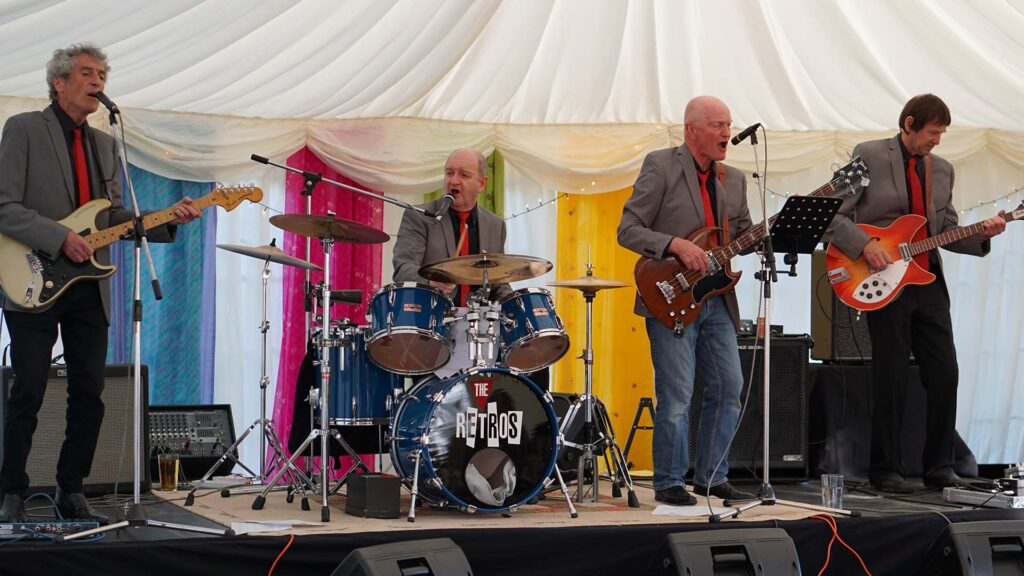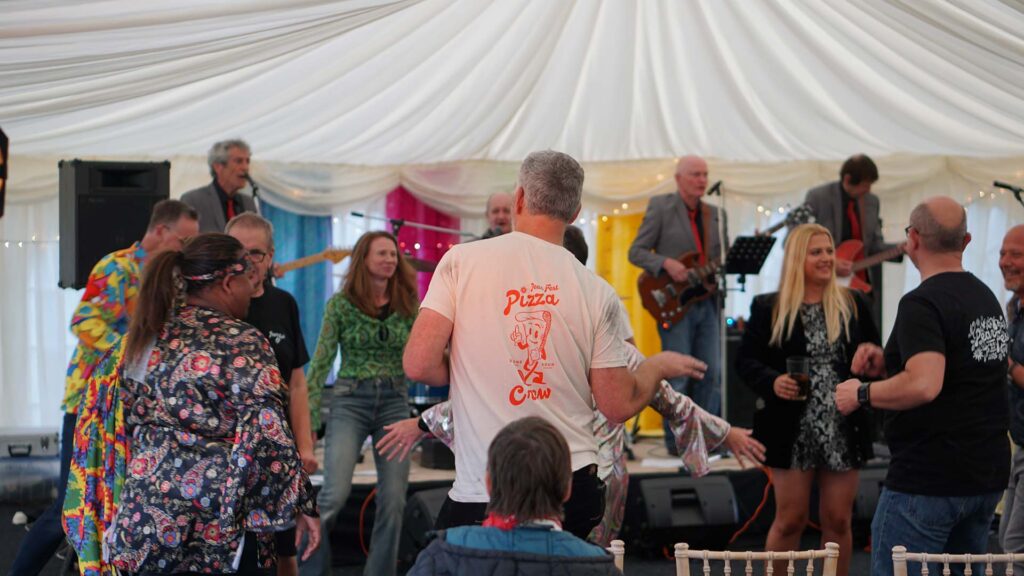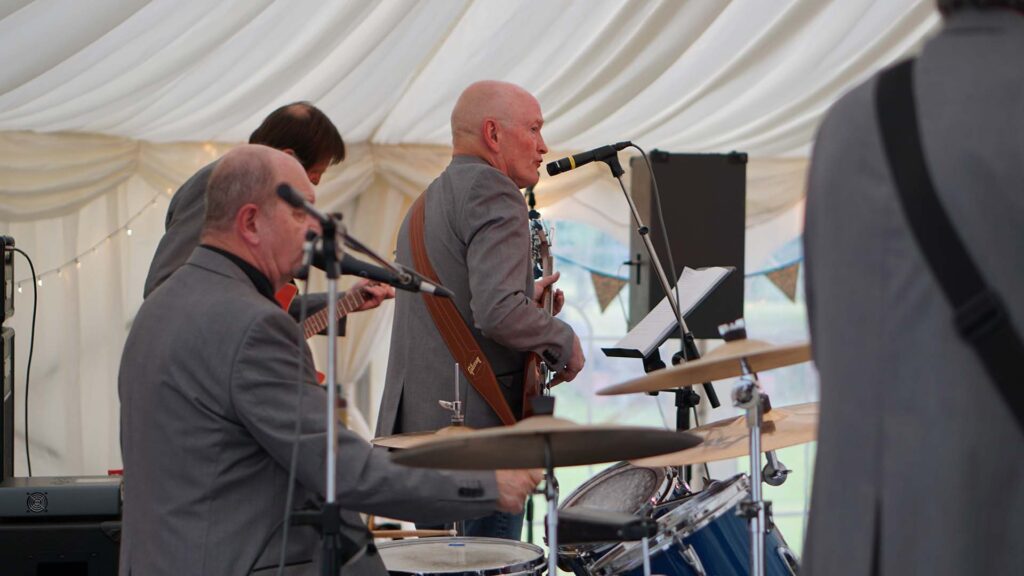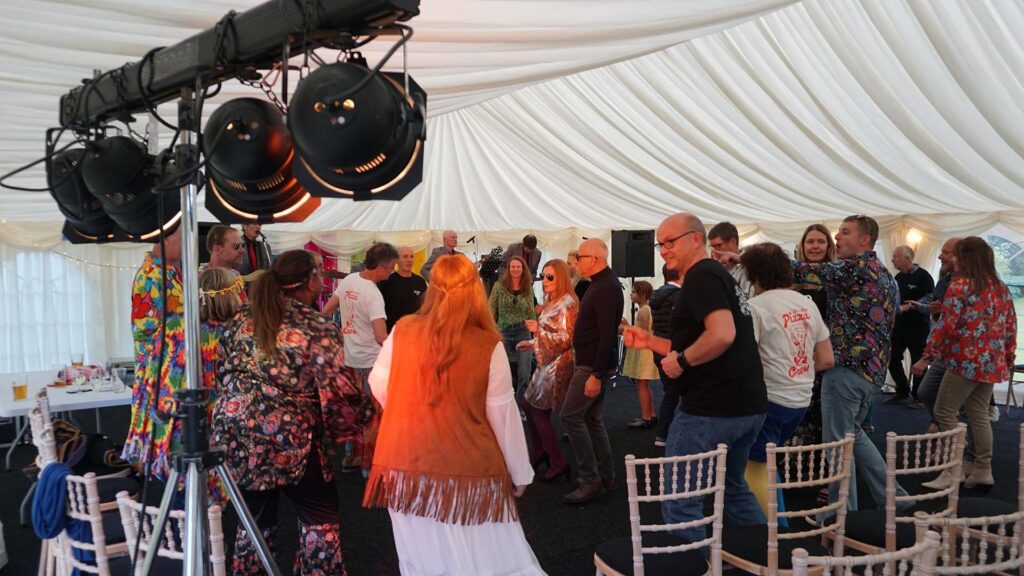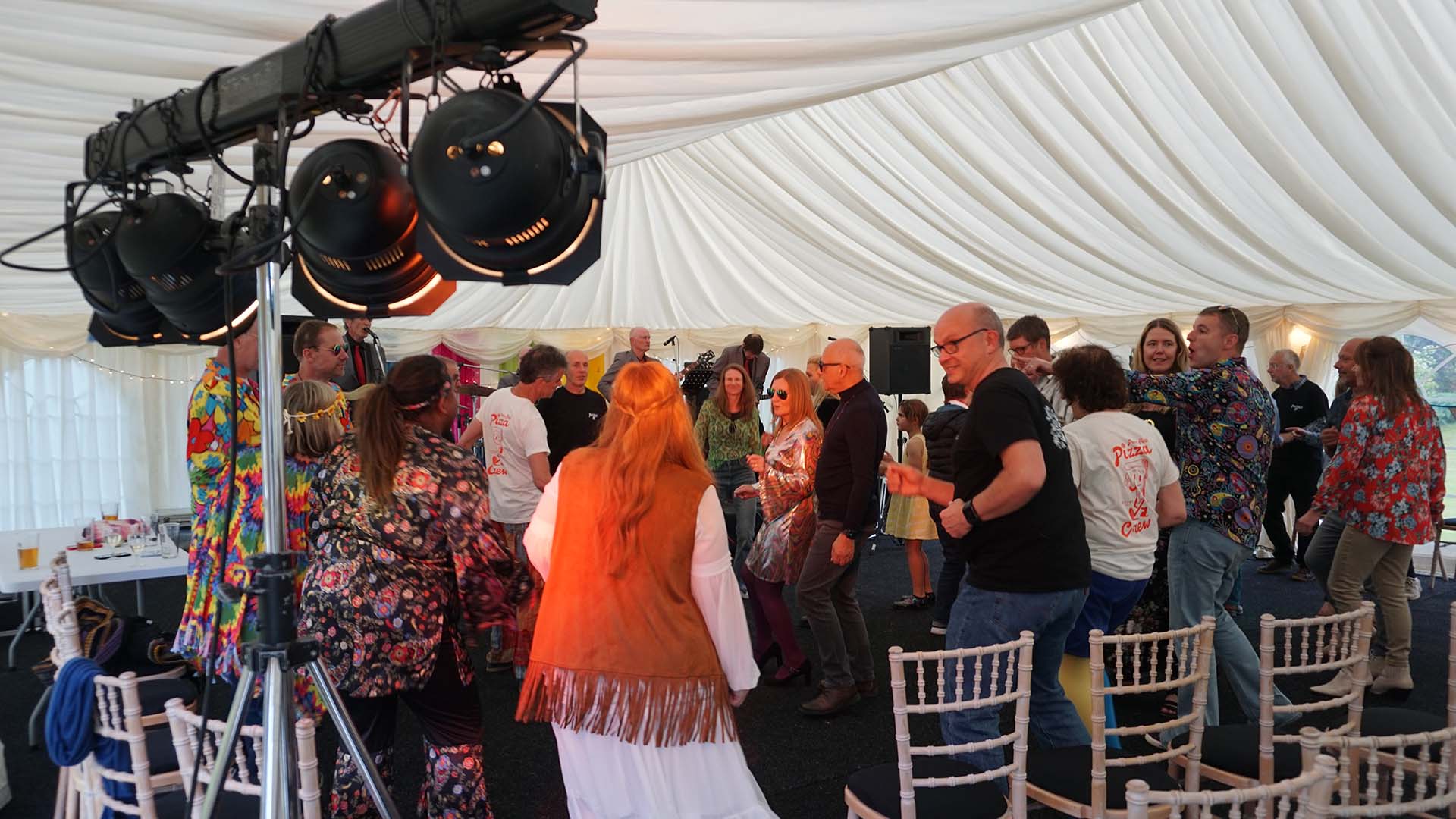 A batch of Sean's Cider was brewed especially by Luke's Cider and was served up alongside the staple MHB Black Pear in Sean's Bar.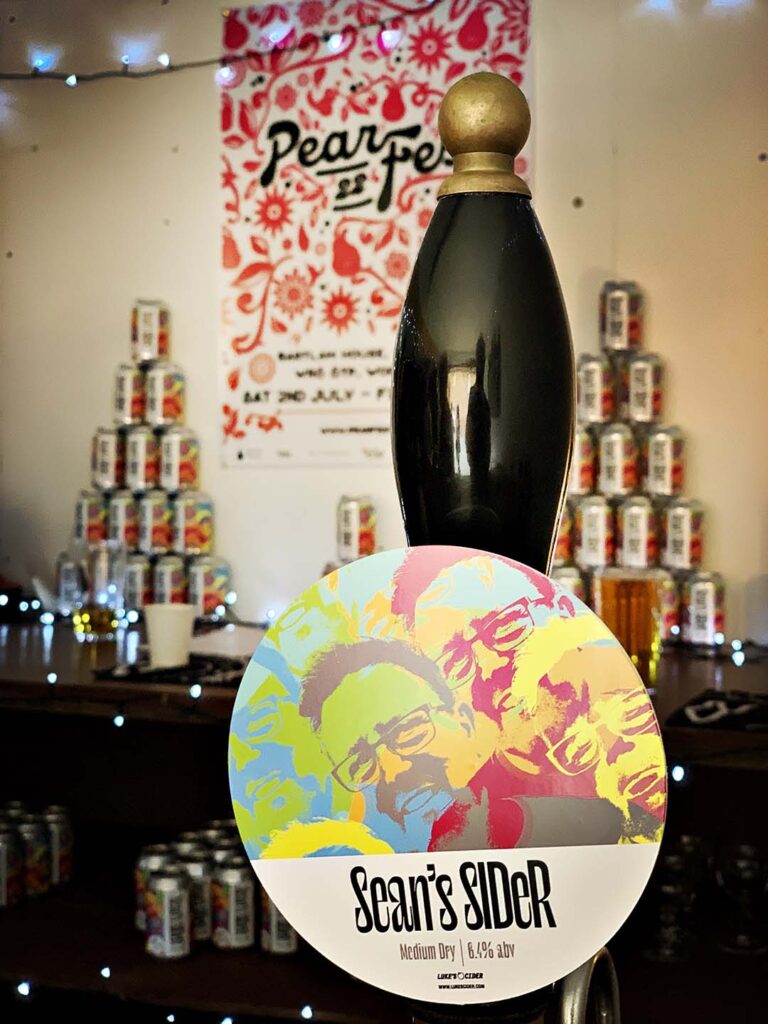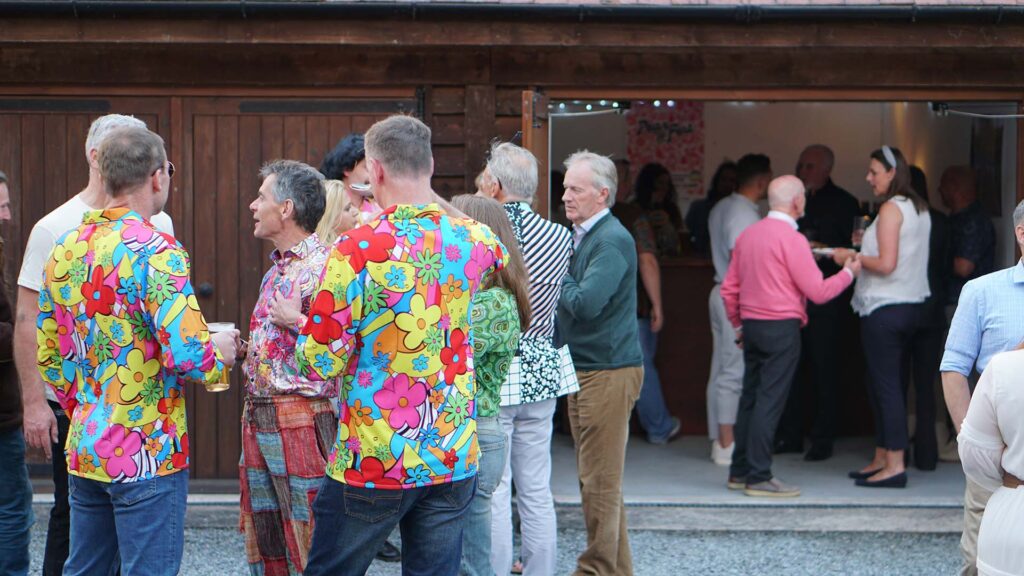 After a pig roast, the pizza crew kept everyone fuelled up while a special thanks has to go out to Dani Harris at Yardbird Arts who helped set up the stage and laid on most of the event.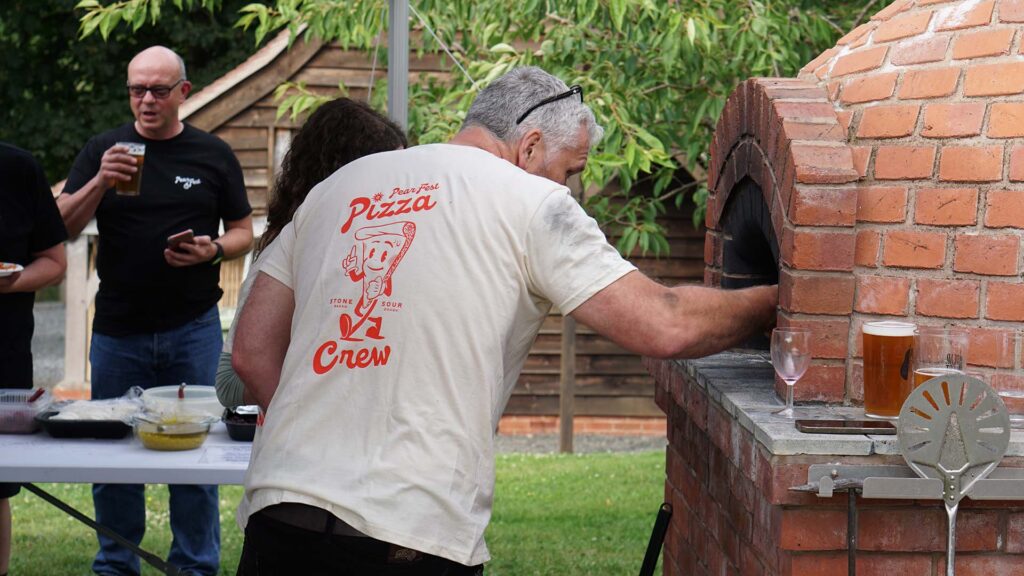 David said:

I can't thank enough all those who made this such a success. It really feels like Pear Fest is growing with every year, and we can't wait to make it even better next year.
Pear Fest will return on July 1 next year – save the date.