July 09, 2021
Core care plans attract new recruit to bolster Black Pear
Black Pear has snapped up a new account manager to look after our clients' care plans, digital health records and diabetes referrals.
Nicole Palmer wanted to come aboard after hearing how our FHIR-enabled Core solutions give clinicians live read-write access to patient records. She was particularly excited about how they cut out repeated questions at A&E after her own personal experience.
Nicole said: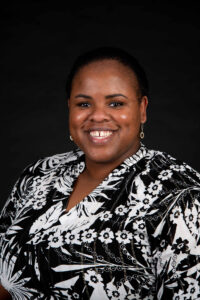 I was impressed, especially as I used to be a carer for my nan. I remember every time I had to go in with her you had to repeat yourself. I thought, imagine if you already had this information. Now there you go, Black Pear have got it. It just amazes me why everyone is not doing this. Especially things like having records that aren't just read only, that you can write back on as well.
I remember in my first week we were doing a demo call and I was thinking, 'Why are more people not doing this? Why are they only doing read only?' That's the most exciting part for me. Also the fact Black Pear seems to be moving forward all the times.
Nicole graduated in management at Royal Holloway University before landing a job in Adult Social Care at Walsall Council. She moved on to Universities Hospitals Birmingham Foundation Trust in 2009 where she worked her way up to a project manager from an IT programme support officer. But now she has jumped ship to Black Pear where she is enjoying the different focus.
It is very client driven which I love. You only do what is actually needed. I am liaising with clients and feeding back what's required and what improvements can be made to things like their shared care records. At the moment I'm looking after North Tyneside, Greater Manchester and X-PERT diabetes referral. What I like is that I have time to think before acting. It means we are always focussed on what exactly the client needs, rather than rushing around firefighting. It is more creative and more user specific and patient oriented.