September 28, 2021
Sunny Silverstone lights up another Sean Day
Black Pear's Kev Watson took pole position in the latest Sean Day as he watched Lewis Hamilton win the Grand Prix at Silverstone.
Kev shared a passion for motorsport with our late chief operating officer Sean O'Mahoney so it felt an appropriate way to commemorate him with a weekend at the legendary track.
He was also marking his wedding anniversary with wife Julie and they pitched up in a motorhome with some friends they made at the Monaco Grand Prix eight years ago.
Kev said:
"I had never been to the British Grand Prix so I thought it was fitting. Whenever I went on trips to see the Grand Prix he would ask me about it and we always talked about motorsport. He liked his cars."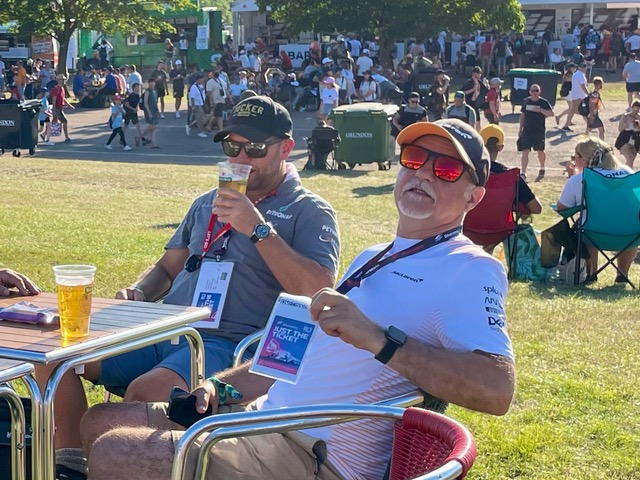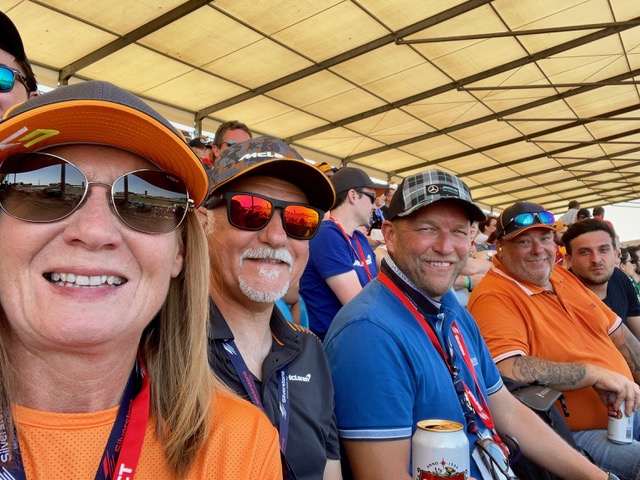 Kev and Julie arrived on the Friday for three days of racing culminating with the main event on July 18.
Lewis Hamilton won despite picking up a time penalty for crashing into his rival, Max Verstappen, who had to retire.
Kev said:
'I support McLaren and Hamilton races for our rivals Mercedes, but it was still good to see a Brit win. It was a bit controversial with the crash but it was brilliant. We have always been a bit put off by the weather but it was really, really hot all weekend. They have spread it out over three days with qualifying on the Friday and a sprint on the Saturday before the main event so there's loads on.'
Kev's passion for motorsport has taken him around the world including a trip to Monza, Italy, where he drove around the country in his Porsche Boxster – with a friend in their Ferrari.
He said:
'He showed me up a bit. Sean would have loved that one, though. Monaco was also a once in a lifetime experience. We made friends with another couple there and got on really well and have been going to events together ever since.'